Replacing Missing Teeth – Monroe, LA
Rebuilding Healthy, Complete Smiles
When you replace your missing teeth, you're not just renewing your confidence in your smile. You're also benefitting your long-term dental health. At John J. Roberson, DDS, we offer multiple solutions for tooth replacement. After you meet with Dr. Roberson, he'll recommend the option that's best for your specific needs. Below, you'll find some of our methods for replacing missing teeth in Monroe, LA for complete smiles after tooth loss. When you're ready to learn more, please contact us and schedule an appointment!
Why Choose John J. Roberson, DDS for Replacing Missing Teeth?
Experienced Dentist Who Listens to Your Needs
Insurance Accepted & Low-Interest Dental Financing Available
Partnered with Trusted Local Dental Implant Specialists
Dental Bridges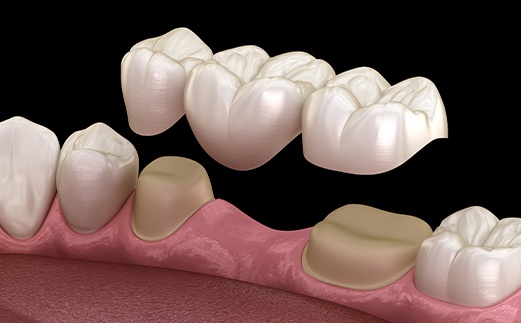 The simplest way to replace one missing tooth, or up to four in a row, is with a dental bridge. This restoration consists of two crowns with one or more artificial teeth between them. By fitting each of the crowns over your remaining teeth, we can quite literally "bridge" the gap! Like dental crowns, bridges can be made from tough metals like gold as well as tooth-colored materials like EMAX and zirconia.
Learn More About Dental Bridges
Dentures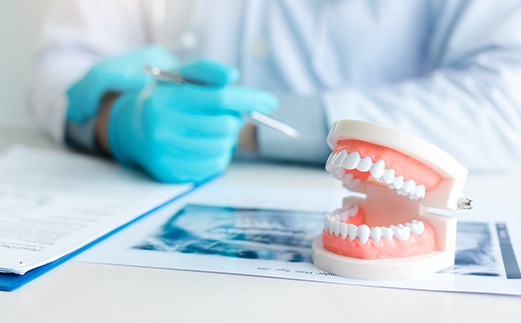 If you're missing most or all of the teeth on an arch, a denture is often the ideal solution. Full dentures bring back an entire row of lost teeth simultaneously, while partial dentures fill the empty spaces between the remaining teeth. Modern dentures are leaps and bounds more comfortable and realistic than the ones your grandparents or parents might have worn, and we customize each denture to meet your needs.
Dental Implants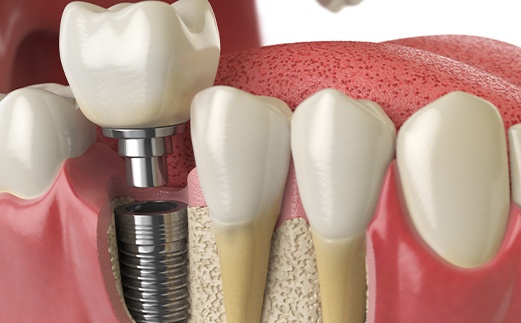 Dr. Roberson partners with a network of dental implant experts in the Monroe area so that you can enjoy the "gold standard" of tooth replacement. Once these strong titanium posts have been surgically embedded in your jawbone, they serve as the roots of your new teeth, whether you're missing one or a whole mouthful. Your pearly whites will be just as stable and powerful as your natural ones, and you can expect them to last for several decades.
Learn More About Dental Implants