Children's Dentistry – Monroe, LA
Giving Young Smiles
the Care They Need
When it's time for your son or daughter to visit the dentist, we want them to feel relaxed and at-ease, not scared or anxious. Our team at John J. Roberson, DDS spends plenty of time with each of our young patients, getting to know them and ensuring they're comfortable as we meet their dental needs. If your little one is due for their next checkup, you can trust that they'll have a great, productive time at our dental office. Schedule their appointment today by calling us for children's dentistry in Monroe, LA!
Why Choose John J. Roberson, DDS for Children's Dentistry?
Caring Dentist & Team Who Treat Patients Like Family
Personalized, One-on-One Care
Dentist with Decades of Experience
Dental Checkups & Teeth Cleanings
for Kids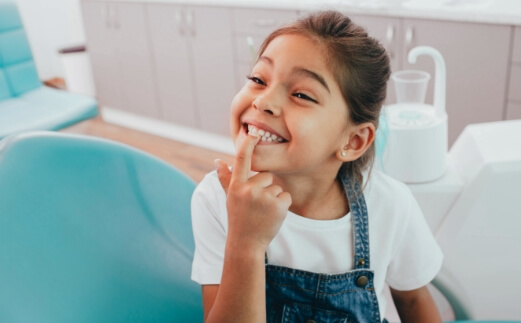 Regular dental checkups are important from an early age – usually as soon as your child's first tooth grows in. When you bring them in for their six-month visits, Dr. Roberson can monitor the development of their mouth and jaws, and if he finds anything concerning, he can recommend a plan of action early on. Our team will also professionally clean your child's teeth and let you know of the best ways to care for their growing smile at home.
Tooth-Colored Fillings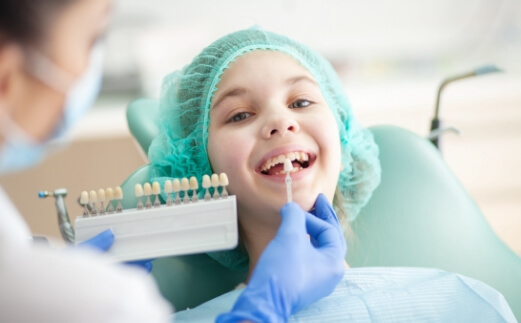 Kids often have a hard time establishing and maintaining an oral care routine, meaning that cavities might still develop despite our best efforts. If your child needs a cavity filled, rest assured that we'll perform the treatment in a judgment-free environment and choose the best option for their long-term oral health. Typically, this means using fillings made from composite resin instead of metal. Not only do tooth-colored fillings blend in with their smile, but they also don't cause temperature sensitivity like metal fillings tend to do.
Athletic Mouthguards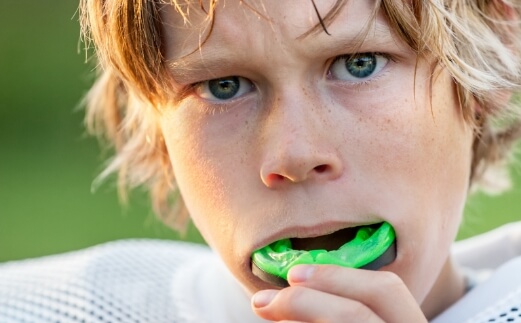 Playing sports can benefit a child's physical health and social development, but it also carries the risk of injury. If your son or daughter plays basketball, football, or any sport where impact to the face is likely, they'll need the proper protective gear to avoid breaking or knocking out a tooth. We can provide your child with a custom athletic mouthguard that fits more comfortably than the ones you'll find at the sporting goods store, ensuring better compliance and protection.