Dental Implants – Monroe, LA
State-of-the-Art Method of Replacing Missing Teeth
If even a single tooth goes missing, your jaw loses the support it needs, causing it to break down. Not only does this increase your risk of losing more teeth, but your face will start to sag and prematurely age you. Only one tooth replacement prevents this – dental implants. Dr. John J. Roberson works with skilled dental implant specialists to deliver this state-of-the-art method of replacing missing teeth, which looks and feels just as natural as the teeth you used to have. To find out if dental implants are right for you, call us today and schedule your consultation to discuss tooth replacement with dental implants in Monroe, LA!
Why Choose John J. Roberson, DDS for Dental Implants?
Partnered with Trusted Local Dental Implant Specialists
Low- to No-Interest Dental Financing Available
Experienced Dentist Who Treats Patients Like Family
What Are Dental Implants?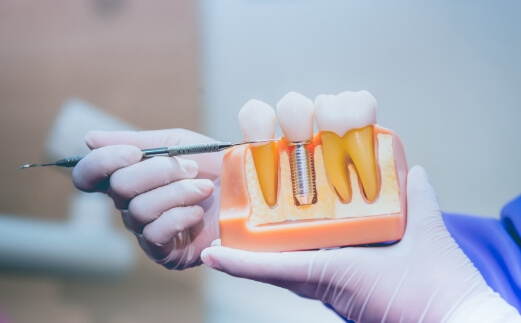 A dental implant might not look much like a tooth on its own, but that's because it replaces the roots of the tooth, which you normally can't see. The implant itself is a tiny metal post, usually made from titanium, that an oral surgeon places in your jaw. Then, it gradually fuses with your jawbone, creating a firm and reliable foundation for any number of missing teeth – whether that be via a dental crown, bridge, or denture.
The Dental Implant Process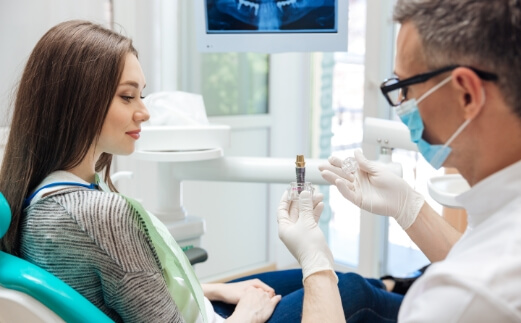 Consultation – The initial visit involves Dr. Roberson evaluating your mouth and jaw to determine the specifics of your treatment as well as any prep work you might need.
Surgery – We refer you to a trusted dental implant expert, who surgically positions the implants within your jaw.
Osseointegration/abutment – It takes up to six months for your jawbone to grow around the implant posts. Then, we can attach a connecting piece, called an abutment, on top of them.
Restoration – Once you're finished healing, we can design and install a dental crown, bridge, or denture onto your abutments.
Benefits of Dental Implants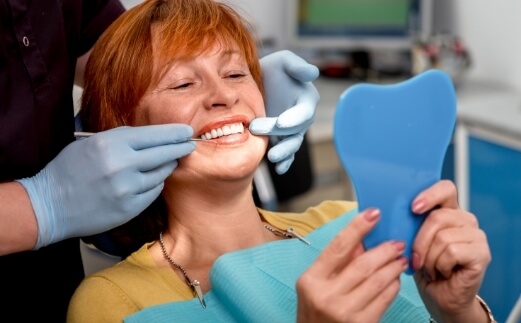 By rebuilding lost teeth from the roots up, dental implants accomplish what traditional tooth replacements can't. Some of their unique benefits include:
Long-lasting results – While dentures and dental bridges must be replaced every 10 years at most, implants can easily last for 30 years or longer!
Improved oral health – Instead of resting on your gums or remaining teeth and ultimately weakening them, dental implants are self-supporting.
Younger appearance – Implants stimulate the jawbone, preventing it from breaking down and making you look older.
Unmatched stability – You'll never have to worry about your teeth slipping, sliding, or falling out.
Who Dental Implants Can Help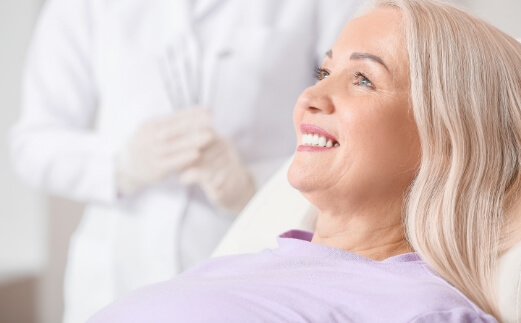 No matter how empty your grin might be, dental implants can fill those spaces. This solution is versatile enough for any generally healthy adult with missing teeth to enjoy a full smile again. The main prerequisites are good oral health and a strong jawbone, but with the right preliminary treatments, Dr. Roberson can help you become a good candidate. Then, he can plan out your treatment based on the extent of your tooth loss.
Missing One Tooth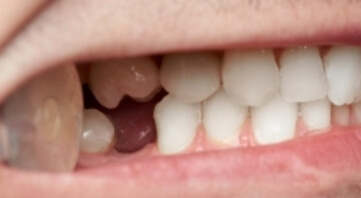 For a single gap in your smile, a dental implant can be positioned between two healthy teeth without affecting them at all. This approach is more conservative and less invasive than a dental bridge, which requires two of your healthy teeth to be shaved down for support. We can then place a tailor-made dental crown on the implant to seamlessly complete your smile.
Missing Multiple Teeth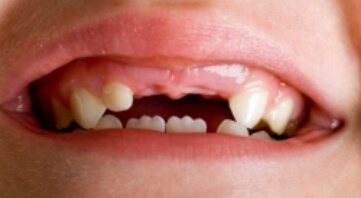 As many as three or four missing teeth can be brought back using only two dental implants. One can be placed at each end of the gap to support a lifelike, durable bridge that doesn't wear down your natural teeth.
Missing All Teeth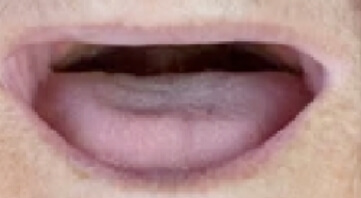 Instead of replacing each tooth with its own implant, just four to eight posts are usually enough to adequately support a full denture with greater security than traditional prosthetics. Implant dentures provide enhanced chewing power and stay in place no matter what you eat.
Understanding the Cost of Dental Implants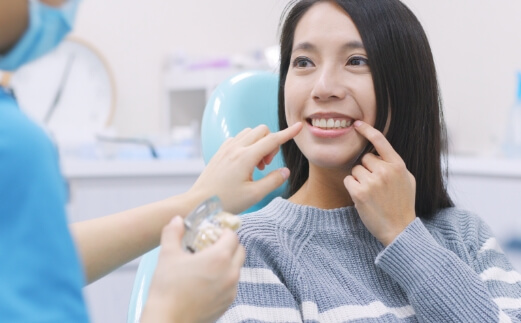 The price of dental implants is almost never exactly the same from one patient to another. A number of factors must be considered before we can give you a cost estimate. These include the number of teeth you're missing, the type of restoration you need, and whether you need bone grafting or other preparatory treatments before dental implant surgery. Although implants tend to cost more at first than other tooth replacements, they're more cost-effective in the long run since they shouldn't need to be replaced for decades.
Dental Implant FAQs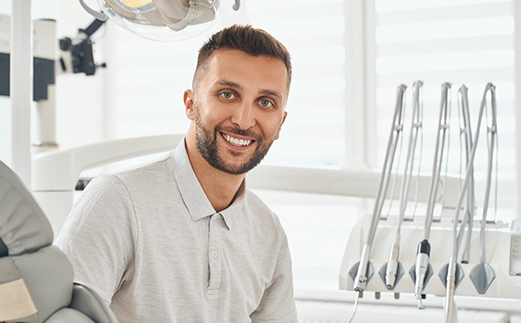 Modern dental implants have been around for decades, but you likely still have some questions about the procedure. Our team is ready to answer any questions you might have to help you determine whether dental implants really are the best choice for your smile. Below are answers to several questions that past patients have asked about the dental implant process. Please reach out to us today if there's anything you want to know that isn't covered here.
Does Getting Dental Implants Hurt?
There should be little to no discomfort during your implant surgery. Not only will your mouth be numbed beforehand, but you will typically be sedated, putting you in a state where you're less likely to feel pain.
As with any type of oral surgery, you can usually expect your mouth to be sore for a few days following dental implant placement. The pain will be mild and can be controlled with medication or a cold compress. Your discomfort should start to improve after two or three days; call our office immediately if it grows worse instead.
How Successful are Dental Implants?
Dental implants are considered extremely reliable with a success rate of over 95%; you can generally count on them lasting a long time once they've been placed. Of course, there are a few different factors that can affect the success of your implants:
The skill of the professional performing the procedure makes a difference. That's why we refer our patients to local specialists for implant surgery.
You need to practice excellent oral hygiene to minimize the risk of the tissues holding your implants in place becoming infected.
Dental implants for the back teeth are slightly more likely to fail (though still have a high rate of success) because more pressure is placed on them when chewing.
Am I Too Young/Old to Get Dental Implants?
Dental implants are typically only recommended for patients aged 18 years or older. This is because the jaw usually isn't fully developed until young adulthood; placing implants in a jawbone that's still growing could lead to serious problems.
On the other hand, there is no upper age limit for dental implant surgery. That means that once you become an adult, you are most likely a candidate for dental implant surgery as long as you have a healthy mouth and strong jawbone.
Is There Anything I Shouldn't Eat with Dental Implants?
While you're recovering from implant surgery, you should stay away from hard foods as well as anything that's alcoholic, acidic, or high in sugar. Once your mouth has healed and your final restoration has been placed, you will be able to eat almost anything you could with natural teeth. That said, you still need to be careful around anything sticky or chewy that might loosen or dislodge your restoration. Also, avoid biting down on overly hard foods like ice and nuts; if you're not careful, they could do permanent damage to your implants.